"Think before you invest."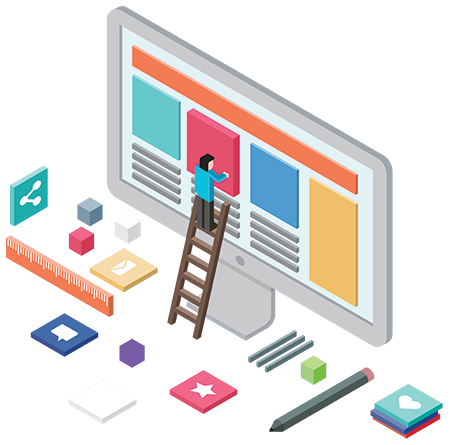 You might already wonder what's more important when creating a new website, the way it's designed or the way it's built. Is web design more important than web development?
Neither. And you're asking the wrong question!
Keep in mind that most of your business decisions should focus on profit in some way. Even cultivating happy employees makes companies more profitable! Your website exists to generate revenue. Why else would a business invest in one?
Let's ask the question in a slightly different way.
"What do you expect from your website?"
Maybe this is new to you. Maybe you aren't familiar with the potential impact of a focused business site, but we can assure you that a website with purpose can do more than you might imagine.
FREE AUDIT: Is Your Website Optimized to Achieve Your Goals?
There are three main expectations from a commercial website:
1) The Online Brochure
Just the facts: a few pages that show hours, locations, staff, maybe a few photos of the business, a phone number, maybe a descriptive paragraph or two.
Advantages:
It's cheap and you can refer to it in offline advertising. You can fit in a lot more information than a Yellow Pages ad, which is what this is expected to be.
Never needs attention. One and done.
Gives you something that's on the internet (you're hopelessly out of touch if you have nothing)
You can do it yourself with one of those free website builders.
2) The E-commerce Site

This is a virtual storefront that complements (or in some cases replaces) your brick and mortar facilities. Customers can search for and purchase your products, investigate new products, track orders, and sometimes get customer service through chat or email.
Advantages:
Once again, it doesn't cost much to expand your sales footprint on the web. Once you get over the initial hump of taking all the pictures, writing all the descriptions and getting everything to work perfectly, it's not that hard to maintain. DIY online store platforms make it pretty simple. It's great for repeat customers who submit regular similar orders, just a few clicks and they're done. Orders can be linked to inventory and sales for up-to-the-minute data analysis.
3) The Lead Machine Site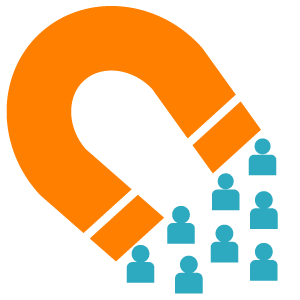 Unlike the brochure site, the Lead Machine Site generates business autonomously. It's designed and built to funnel new contacts through a "journey" of buying from you with abilities like workflow triggers, persona focus, SEO tactics and well-researched layout and design techniques that drive a visitor to stay and even type in their contact info.
Now let's dig a little deeper.
Since we can agree that a business website should earn its keep, and earning its keep is about finding and converting potential buyers, it comes down to this:
He who leads search results gets leads from search results.
How Will You Get Found?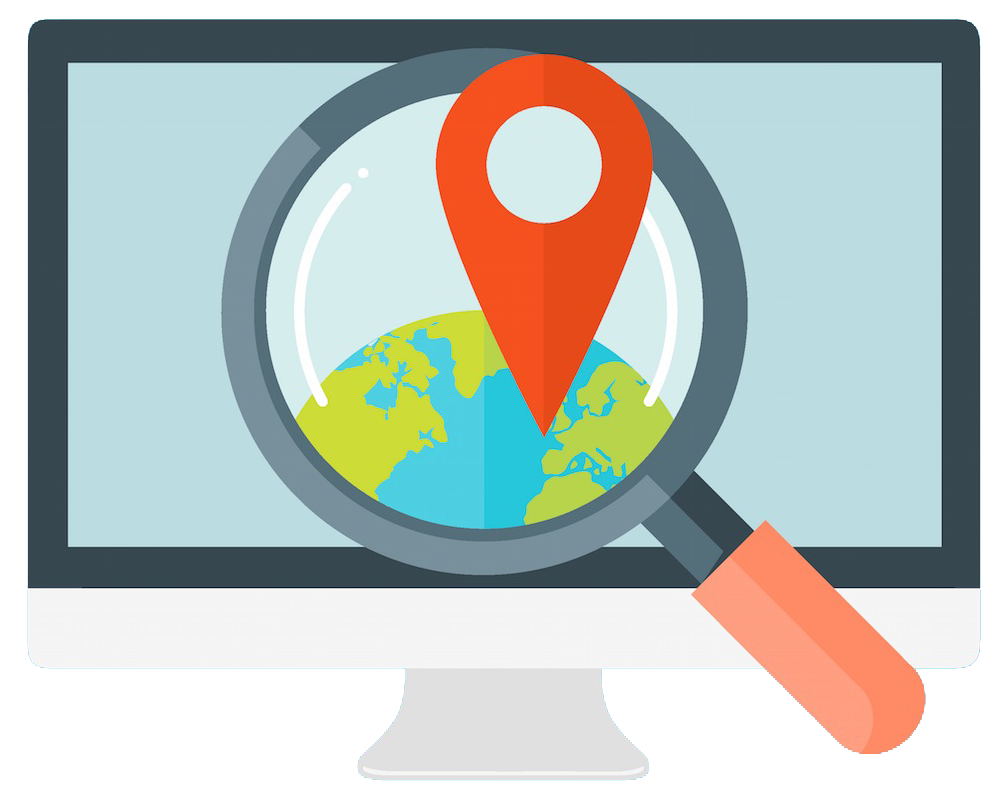 Out of the billions of websites out there, how will a searcher know you exist? Without an intimate knowledge of how search engines work, what they look for, what they count for and against you, your chances of appearing in the top ten of a search engine returns page (SERP) are very low. And that's where most people start when they are looking for what you are offering.
How long would it take you to fire an employee who spends every day sitting in the corner taking naps and trying not to be noticed? Your business exists to profit, and your website should serve that prime directive. If it's not helping you sell or make money, why do you keep it?
Maybe your sales staff refer contacts to the website so they can learn more about you, but what about the thousands of people who search for your product or service every day right in your own location? One salesperson can only cold call or set up so many appointments. An online Lead Machine site can work for you 24 / 7 with no excuses or sick days.
FREE AUDIT: Internet Marketing Assessment
Play Nice with Search Engines
SEO, or Search Engine Optimization, is crucial to getting found online, and a static online brochure is dismal at this. Strategies to get links to and from your site plus online advertising can boost your position on the SERP. Social media engagement is priceless in the process of increasing your visibility. Unless your online brochure or e-commerce site is careful about these features, you won't get found.
You only have a few seconds to capture the attention of a website visitor. What makes them stay longer? Interesting, constantly changing content. Not sales hype, but interesting and educational content that is well-written and concise.
Purpose
What do you want your website to do, besides get found? For most businesses, it's to generate leads and/or sales. Without a clearly stated purpose that aligns every element of your website, it's impossible to make your site a Lead Machine. Free downloads, Calls to Action, clear direction, ease of navigation, all of it needs to be considered carefully, tested and deployed as part of a focused plan to get people to stay on a page and give you their email address.
How do you keep track of all this? It is all measurable through sophisticated analytics that tell you exactly what's happening on your website, from where your traffic came from to where they went after they clicked on you.
If you're looking for all of this from your 17-year old nephew, or an evening at home making an online brochure with a "free" web design kit, you're not serious about generating leads from your website in a robust, thoughtful way.
So before you invest anything in a website, consider carefully your return on investment. Want to grow your business? a Lead Machine website can do that. Talk to us about what you want. We'll give you a deeper insight into just what marketing online can do for you. Then consider using some of your marketing resources to building an automated Lead Machine that you can count on for new business.