Yes- we know it's almost Christmas Eve, but it's really not too late! We know you've been busy growing your business and need a few last minute gift ideas for the wonderful marketing professional in your life, so we did the hard work for you. Have a look below for some gift ideas for the hardworking, modern marketer.

Tile Bluetooth Finder

The marketers we know are ALWAYS on their phone - if they can find it. They also like to head home at the end of the day, so finding their keys is also an issue for creative types. Tile is a simple Bluetooth device that you attach to things that routinely get misplaced, allowing you to ring your phone, or any item, by way of an app / website. As of yet, there's no Tile to help with losing one's mind (if there was, we'd definitely get one of those!).

Mophie Smartphone case/battery
Long hours at conferences, trade shows or in all-day meetings needn't worry your favorite marketer. Never should their phone die while checking the metrics on their latest email marketing campaign, or sending an incredibly clever tweet. With this Mophie battery-case combo, they can simply slip this kinda-thick shell on their phone and stay in touch beyond normal battery life. Not having to worry about a lack of mobile communication ever again? It's a Christmas miracle!!
Smartwatch
Our advice to marketers has always been - Listen and Respond, especially on Social Media. What could be better than a slight buzz on the wrist to get their attention? Conversations require accessibility, people! A good smartwatch keeps marketers on the cutting edge of what's happening in that fast paced world of online commerce. Check out these top brands of smartwatches at BestBuy.
Cord Organizers / Chargers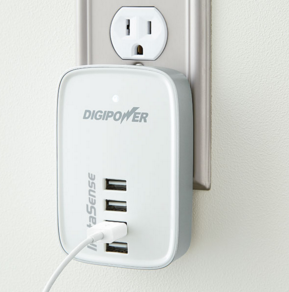 All those great communication devices need an electronic pick-me-up during the day. Give your marketer a way to simplify that tangle of cords with something like this! Check out this 4-port USB charger that allows them to charge all (or at least most) of their life-saving devices at once!
Cable Monkey
Or how about a cuter way to restrain the spaghetti on and around your marketer's desk? This Cable Monkey wraps his arms around your cables like he actually cares about them. He's more than happy to embrace the chaos on any desk!
Bento Box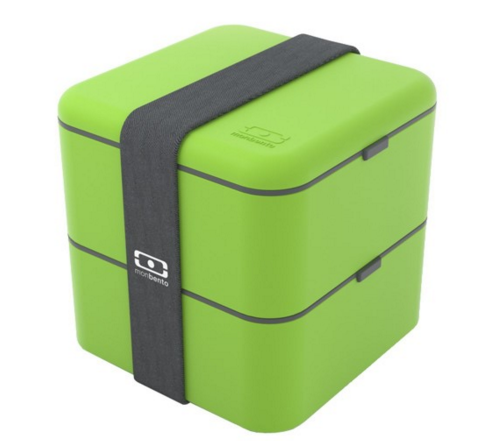 Eating lunch at your desk can be a drag. Don't make your favorite marketer use a brown paper bag as a placemat any longer… This Bento box is the tidiest and coolest way ever invented for desktop picnickers. It features separate compartments for hot and cold foods, utensils and a post-it note from a loved one reminding you to do your best and wear clean underwear every day!
Demotivational Posters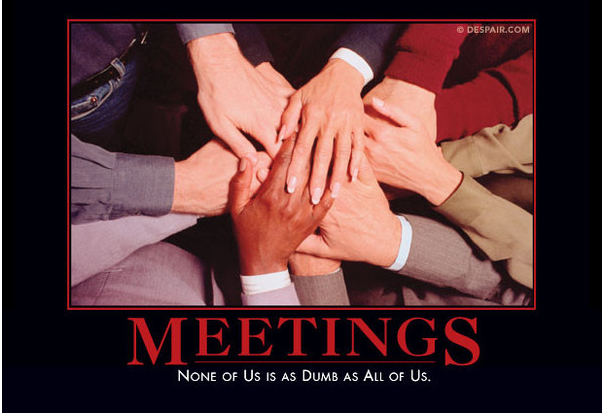 These are always a big hit in very office except those in which the boss actually appreciates those sappy inspirational quotation posters. For the irony-loving veteran marketer, a demotivational poster like this will brighten her day as much as a canceled 4:30 PM meeting!
Personal Wind-Up High Five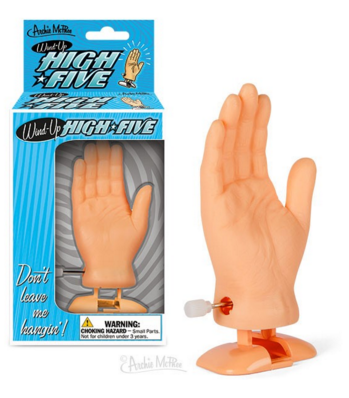 Sometimes being way out front in marketing can be lonely. Huge successes have been known to elicit a yawn with an "Oh, that's nice… now about those website metrics for XYZ?" Give the gift of appreciation with this High Five-in-a-box. This soft vinyl hand is always ready for an "Attaboy!" If you're out of last minute gift ideas, pick up one of these guys and break it in with a high five of your own, for finding a cool gift just in the nick of time.
Wooden Phone Dock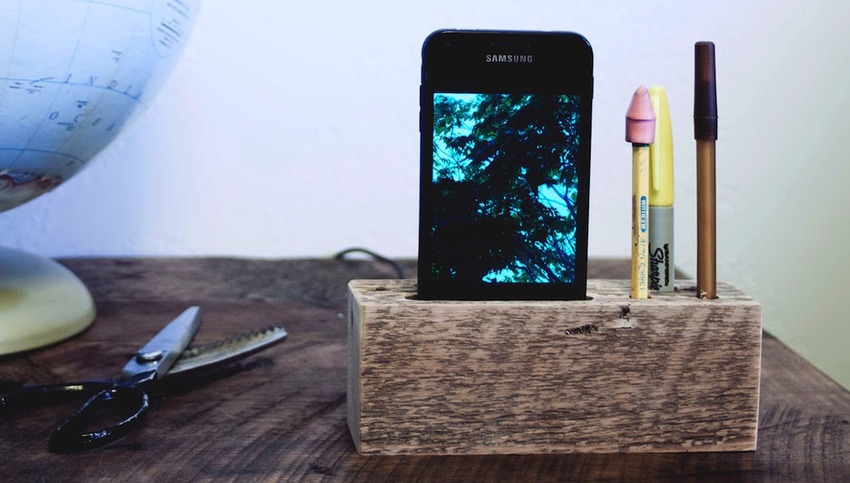 Too retro-hipster? We don't think so. After gazing into a digital virtual world all day, it's good to have a reminder that there's actually nature outside somewhere. There's just something pleasing about the fact that you can charge your silicon-glass-copper-neodymium (yes, that's actually in there) while it's sitting in a rustic wooden box that at one time was growing out of the dirt.
R2D2 Slippers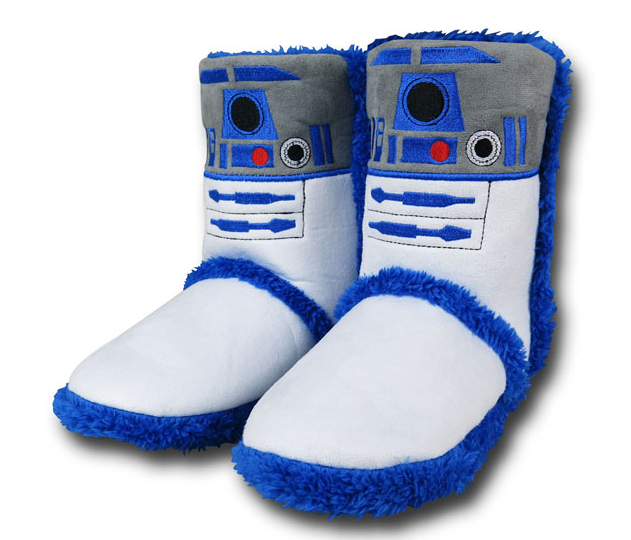 Resistance was futile- we couldn't resist suggesting a couple of geeky Star Wars gifts along with the other more practical items on this list. Sometimes a pair of R2D2 slippers are your only hope for avoiding a dark side holiday. As soft as a womp rat's bottom and toasty as a Tattooine summer's day, these ARE the slippers you've been looking for!
The Dark Side Tie
Because... TIE fighters! There are times when a marketer is summoned to a meeting with his overlords. With this tie, he's sure not to disappoint them again. Darth Vader's paisley-garnished face set off with tiny Death Stars gazes out from a death-star color scheme on this Star Wars necktie.
Last minute holiday shopping calls for great ideas. These last minute gift ideas for marketers are guaranteed to make the professional marketer in your life smile with holiday spirit! You'll find that we are full of other surprises too! Happy gift-giving from all of us here at United WebWorks, Savannah GA!