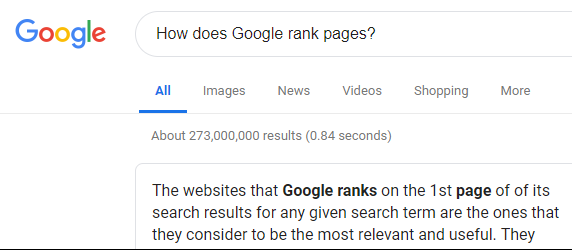 Google a phrase like this one:
"How does Google rank pages?"
...and in less than one second, it gives you a list of ten links you can click on to learn more. That's ten possibilities out of 273 million. How does Google decide what makes the front page what doesn't?