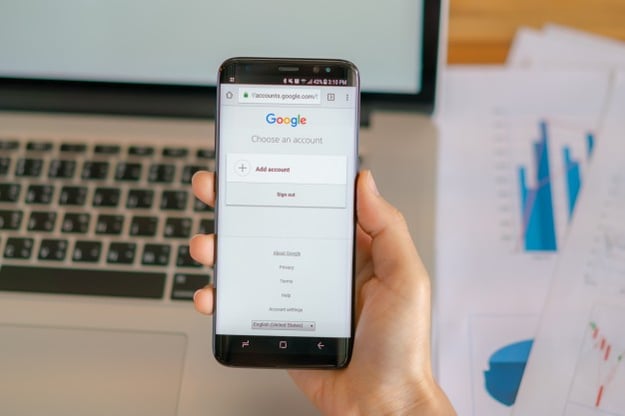 You may never have heard of Google My Business, but it's a vital service for business owners. The listing includes the name of the company, locations, and operating hours. The control panel provides access for organization owners to reply to customer reviews, add photos, and discover information about who's searching for the company.
Why Do I Need Listings?
Company owners are always looking for cost-effective and efficient ways to acquire new customers. Listings allow everyone to provide them with that opportunity. All they have to do is claim their listing and manage their profile.
How Can Someone Claim Their Listing?
Claiming listings is a simple matter. Google sends a postcard to the address on record. The owner will enter a code and validate the page. That action will grant access to the control panel and advanced features.
Fill Out All the Requested Information and Be Thorough
Be accurate because users are supposed to correct errors. If your bio is full of them, you'll have to deal with those requests. Naturally, you can edit your profile whenever you want. If you notice something's not right, click on edit and make the changes. Don't forget to hit "Apply" when it's as precise as you want it.
Be Generous with Photo Uploads
Photos are a boon for the listings. Upload as many of them as you want to ensure that customers get a glimpse of your operations. More of them will click on external links that lead to your website if they enjoy the images. Make sure that the size is at least 720 x 720, but even larger if possible. Excellent quality photos are top marketing assets.
Add More Details
Businesses may upload more videos and pictures if they like. The idea is that they help articulate the brand message. If the company has a particularly lovely office or retail space, images and videos should entice your best customers to come in and check things out.

Videos make a lot of sense because they're a format people enjoy. If you decide to upload one, ensure it's shot at 720p or higher resolution, the file size is 100mb or smaller, and the video is 30 seconds long or less.
Pay Attention to Reviews
Reviews are a big deal. Bad ones drive people away from trying your company. Great ones attract new customers rapidly.

It's smart to react to either kind. The bad ones are feedback, which means it's worth listening to the problems. Let these people know your organization understands there's an issue and will work on making it better.

Many of your clients are aware that good reviews are helpful so if they leave one, applaud their effort.
Don't Forget to Get the App
There's an app available for easy management of your profile. It works with iOS and Android. The app allows company owners to quickly update the contact information, hours, locations, and detailed description. With the app, you can also view search insights, post status updates, and upload pictures.

Running your profile should not take much time past the initial configurations. You'll get alerts in the event of reviews. You will probably want to run and respond as fast as possible. Other than that, if your address and hours don't change much, you won't be altering your profile too often.

Pay attention to the insights and stats. That will teach you who's visiting the profile. Also, listen to the customers and let their feedback guide your decisions to improve revenues. It's valuable having a digital profile that produces sales and revenues.

You will probably encourage customers to leave a review. Many won't do it without prompting. The method you use to do that will depend on whether you run a mailing list or only deal with people in your location. Either way, it's worth encouraging your happiest clients to refer your company to others.
Why Does It Matter?

You are managing your profile because your customers and prospects expect you to have an active listing.

The profile reflects your company, so it should offer an accurate depiction to the public. Although it takes some effort to accomplish this objective, the increase in exposure is worth it. You will be able to polish it up if you don't like the current state. Editing is even more important than the initial writing, so go back and check things a few times.
The Case for Strong Digital Marketing
It's worth mentioning that laying a foundation for efficient digital marketing is a good idea. Once you establish a page, many techniques will help that page be a hub of qualified traffic for your company website.

It's worth partnering with an experienced digital marketing agency to ensure the best results. Many of them will even optimize and manage your business listings if you desire. Either way, they'll have lots of input to ensure your company gets its share of traffic.