No doubt you've heard something about the wonders of the internet for
social media marketing
your business- how cost-effective, easy, and even fun it can be. When you're just starting out, though, it can seem daunting. There's a lot more work to it than you were led to believe, even if you consider yourself technically adept.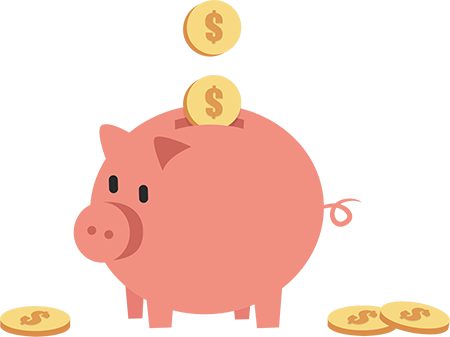 The
internet marketing jargon alone
might make you feel as if you're reading a foreign language. Even after you wade through all of the various terms and definitions, there are hundreds of how-to guides out there with often contradictory claims or, even worse, articles that make plenty of promises but never actually tell you how to get started (unless you pay up).
So you need a solid reason to jump into effective internet marketing, to shift your advertising budget and possibly hire someone to help with it.
You need reasons based on hard numbers.
Well, you got it.
---
Find Your Industry Average Cost-Per-Lead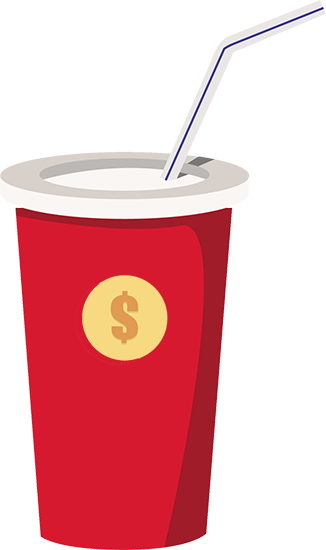 A metric that proves its worth is the average cost-per-lead (or as some call it-
COLA
for
Cost Of Lead Acquisition
) in your industry. (In keeping with the famous carbonated beverage, we'll discuss
COCA
later.) Use this number to compare your spending with other businesses in your trade, which helps you zero in on which marketing efforts are most effective and which ones are money pits.. You might be above or below average, and have perfectly good reasons for it. But it does give you something to start with.
To determine your COLA, take your total marketing spending and divide it by the number of leads that your campaign generated. The result is your COLA. Some teams fine tune this formula to include the COVA, or Cost Of Visitor Acquisition, but we're keeping it simple this time.
Let's say on a certain website-focused campaign, you spent $500 on emails and $1000 on a pay-per-click ad. That's a total outlay of $1500. You can get picky and count hours, wages, capital costs, etc., but we'll leave that to you.
So you spent a total of $1500 and through the magic of your automated Customer Relationship System software package, you discover 300 people who visited the landing page you have set up to funnel shoppers through. By simple division, our COVA is $5 per visitor.
But you don't really care about visitors- what you want is LEADS! Your website analysis tells you that of those 300 visitors, 30 entered their information on the landing page form and now reside in your database as a lead. That's a respectable 10% of visitors that convert to leads. So armed with those two pieces of information, you divide the COVA ($5) by the percentage that convert to lead status (10%)
.10
And that give us $50 per lead. That is your COLA.
Now you can calculate Your COCA
The bit of information you need at this point is the number of actual customers that resulted from the campaign. Don't forget to define exactly what a "customer" is, because that can be very different for each enterprise. Let's pretend that you netted 10 paying customers from your initial marketing campaign. That comes to 33% of your leads that converted to customers (you had a total of 30 people that filled out the landing page form leads out of all 300 visitors).
Now divide the COLA ($50) by the percentage of new customers:
.33
Aaaaaand your COCA is… $151.15
On this campaign, you spent $151.15 to acquire one customer. That could be tremendous or horrible depending how valuable over time one customer is to your business and how much an average customer spends. You now have a basis for comparison to other campaigns, other products, and your competitors.
A healthy, growing business usually has more than one marketing mode deployed, and it may be difficult to untangle the digital portion from other means of getting your message out. Now you know why data is important, and measuring the right metrics matters. Ask what numbers you should focus on and why. It makes measuring and comparing a lot easier.
Now that you mention non-digital forms of marketing, you may wonder whether or not using the internet is really the most efficient use of every marketing dollar.
---
Next Question: "Is Internet Marketing Best for My Business?"
A 2012 HubSpot survey discovered that organizations using inbound marketing (a catch-all term that refers to an overall strategy that leans heavily on the internet for marketing) spent 61% less on leads than those using outbound (traditional) marketing, like direct mail and telemarketing.
972 marketing professionals were asked to compare inbound versus outbound costs per lead. Here's what the data indicated: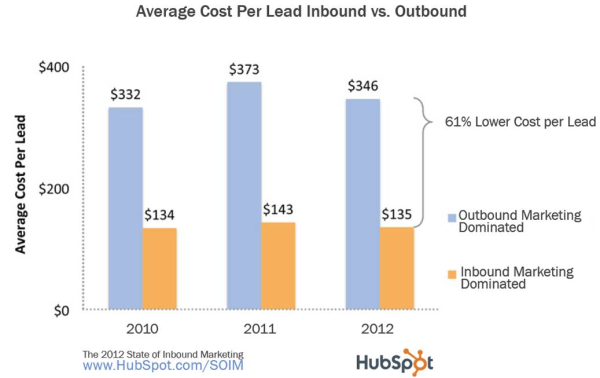 What does your data tell you?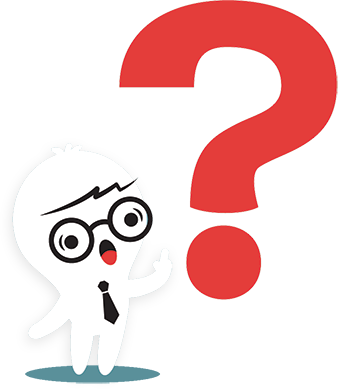 Traditional marketing tactics like mass media commercials, mailer postcards, and even that old/new hybrid, the website pop-up ad are increasingly ignored by consumers especially as our lives center more firmly on the small screen in our hands. Gone are the days when one-way communication was the only way to advertise. Now, it makes your customers feel interrupted at best and bombarded at worst- if nothing else, they resist the fact that their choice was not involved in a decision to sell something to them. Internet marketing opens a two-way stream that focuses on engaging the customer rather than pummeling them with ads.
That's not to say that outbound marketing isn't effective at all. The study indicates that there's a trend toward better efficiencies using digital marketing tactics in greater proportions as your selling environment changes.

---
Actionable Tactics You Can use Tomorrow
You can do so many different things with the internet. There will be mistakes along the way- we have made most of them.
Play to your strengths.
For example, if you love talking to people, video tutorials might be a fun and effective match for you. Whereas, if you're more comfortable with writing, then blogging might be easy and possibly inspiring.
Try these ideas: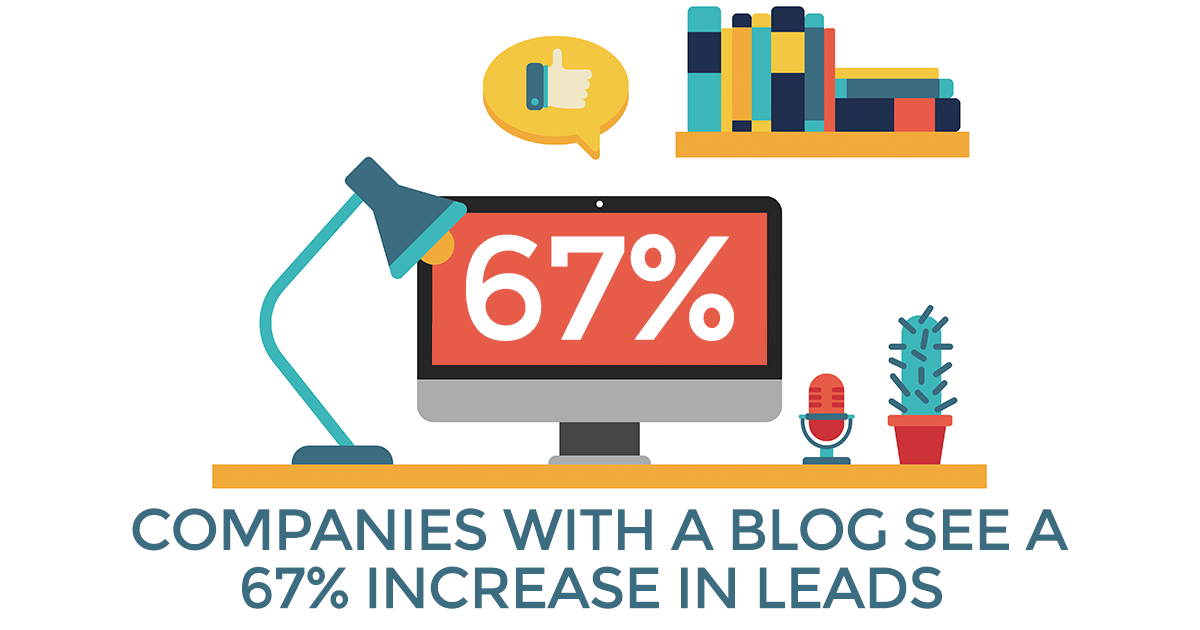 Cost- 2 hours a week and a cup of coffee
Pros:
Reaches a potentially huge number of readers
Good for SEO on your website
Linkable! You can link every blog to landing pages, calls to action, other articles or resources that promote you
Consistent New content = Search Engine Love
Makes you focus on your leads and what they want to know
Cons:
It can take a long time to build up a reputation as a worthy blogger and it requires patience and commitment to keep at it over time.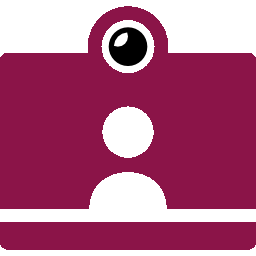 #2 -- Video Tutorials
Cost- Depending on the production quality you want, anywhere from $100 to $5000 for equipment. Or, you can use your iPhone, a tripod and YouTube to produce perfectly good videos with no capital outlay.
Recording and editing videos can take a good chunk of time, more than you might plan for. But, that video will be available full time to anyone who clicks on it.
Post it on YouTube or your own website for $0.
Pros:
Gives you a platform as an expert on the subject of the video.
Allows you to go in depth on topics you know your leads want to see (and THEY get to choose what to see, not you!)
Injects creativity into your brand
Gives access to your operation that builds trust
Cons:
Someone might ordinarily pay you for some of what you make available for free through video, but there's the potential to recoup it plus more if you win a repeat customer. Takes time and runs the risk of being poorly produced.
#3 -- Email Marketing
Cost- a few hours for your staff, a possible subscription to a
CRM platform
Pros:
Activates leads you already have in your database, or weeds them out
Almost no cost once you have the structures in place
Allows you to promote a giveaway or offer in return for interest
It's not as intrusive or tree-unfriendly as direct mail
Cons:
Requires a well-planned scheme for all aspects from composition to data collection
Not simple- requires training and a working knowledge of a CRM to do it well
Takes a few tries to get it right in terms of copywriting, subject lines and workflows.
Low response percentage, but for almost no cost, it might not matter
---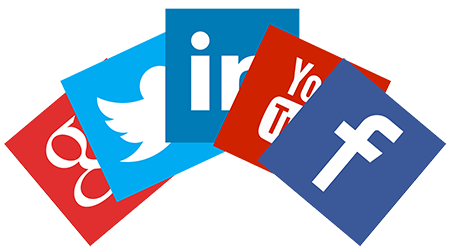 #4 -- Social Media Marketing

Cost- Staff time, maybe some outlay for paid ads, but not always

Pros
Focused on fans of your business and helps them evangelize
Reaches millions of people
Easy and fast
Provides a listening post on conversations you are interested in
Cons:
Can be subject to ill-considered posts that backfire
Allows pushback from readers
Needs constant attention and monitoring
Requires a good bit of expertise in the subtleties of online behavior
---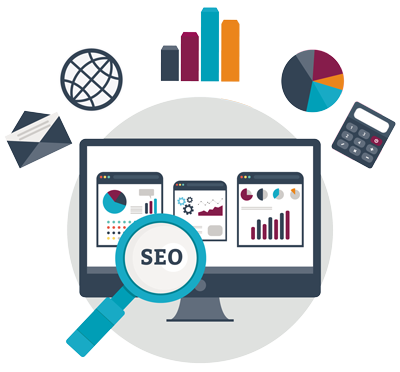 #5 -- Search Engine Optimization (SEO)
Cost- time
Pros:
Gets you noticed online by search engines. This is actually the one thing you really want when it comes to internet marketing.
Done well over time, SEO builds you a veritable fortress of visibility on the web
Cons:
Can be time consuming and tedious. Keyword research, formatting and other factors demand your attention on every page and piece of content you post.
Can take time to learn the ways of the Search Engine, and to build your appeal.
The rules change frequently. Staying on top of the latest tweak can be a challenge
Related: 7 SEO Mistakes to Avoid
---
We know what it's like to be too busy to get a firm grip on what's actually happening with a marketing budget. Like any other form of marketing, you don't want to just throw money at the wall and hope it sticks. Businesses don't tend to do well on the basis of hope.
United WebWorks
is in the business of getting you more business. We would love to talk about the possibilities for a website that works for you so contact us when you're ready!