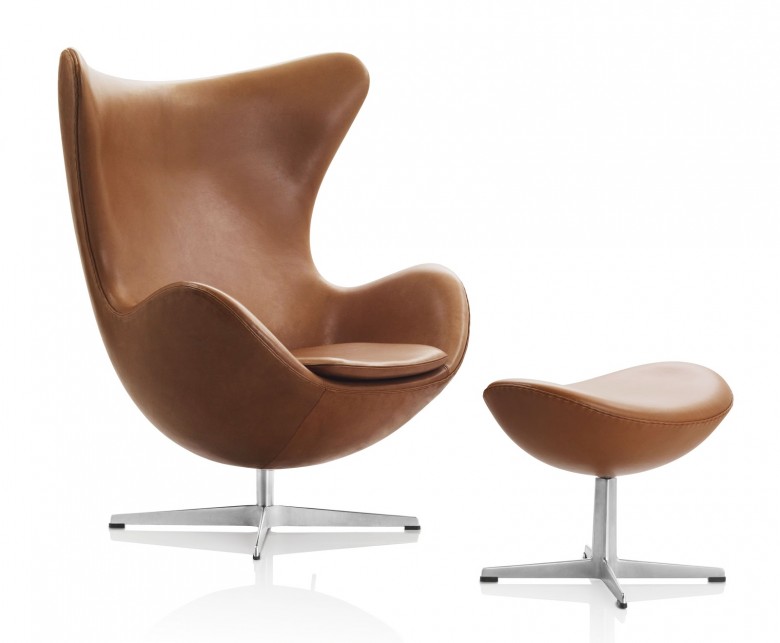 Careful! That's an Egg Chair you're sitting on!
It may look a little goofy, but an authentic, Arne Jacobsen-designed Egg Chair is worth way more than that $12 Ikea "Adde" knockoff you have at home.
You can buy an authentic Arne Jacobsen Egg Chair for a mere $9200. The question is - would you ever let anyone else sit in it? No more lounging around eating Cheetos and wiping your fingers on the armrest. Not when you're literally sitting on a fortune!
You may not know it, but your company is perched on a pile of treasure. It's your contact database. It's right there under your nose whenever you pull up your lists of customers and contacts. The question is, do you know how to extract its riches?
You have hundreds, maybe thousands of names in your contact database. Some are a few years old. Some came in today. Do you know how ALL of them are doing? Where they are in their buyer's journey? Which ones are ready to hear your pitch and which ones are ready for the abyss of nothingness down the memory dump?
There are two Magic Words you need to know in order to unlock the potential fabulous wealth awaiting you in the wilderness of your contact records (OK, we're exaggerating, but only slightly).
The two words are:
EMAIL. WORKFLOWS.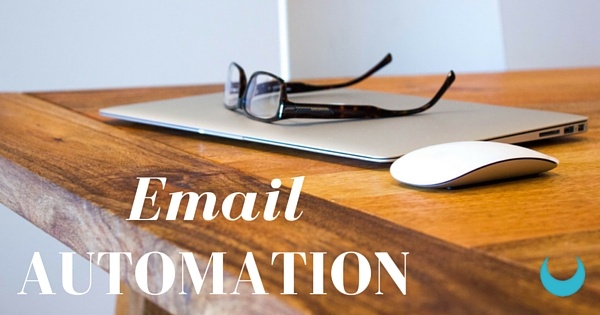 Email or Email Marketing you say? Didn't that go out with Members Only jackets and leg bandannas?
In reality, email marketing is still a workhorse. Like paper books or gas-powered cars, there's still a place for email. From an article published by Salesforce/Pardot summarizing their findings from a survey of over 5,000 B2B and B2C companies, it was found that:
73% of marketers agree that email marketing is core to their business.
60% of marketers claim that email is a critical enabler of products and services, versus 42% of marketers in 2014.
20% of marketers say that their business' primary revenue source is directly linked to email operations.
43% of businesses have email teams of 2-3 people.
74% of marketers believe email produces or will produce ROI in the future.
Now, let's make EMAIL and WORKFLOWS pull their weight.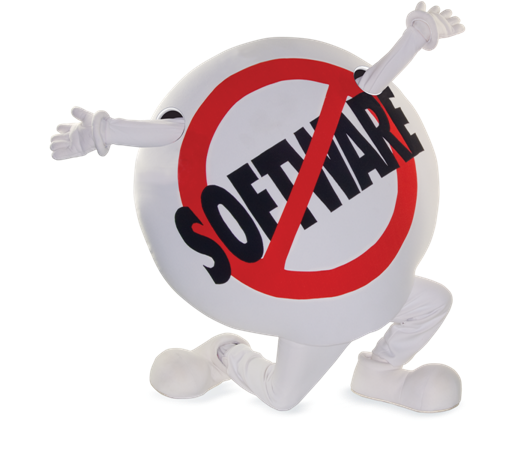 To begin, we can't go anywhere without discussing Marketing Automation. Sometimes it's referred to as "software," but most of the leaders in the field provide it by way of SAAS, or "Software as a Service." In other words, there's nothing to install on a computer. We work here in Savannah GA, but as long as we have an internet connection, we can access any information we need, wherever we are. No software to install or upgrade. Merely fire up your internet browser and open the website and start working. There are huge advantages to this - perhaps we'll blog about it another time.
Anyway, Marketing Automation (MA) is done on an online platform usually as part of a larger package of marketing tools. MA allows you to relinquish repetitive, time consuming or complicated tasks to your computers which usually do it faster and more accurately. By entering criteria and expected outcomes, processes are executed with dispatch.
MA has grown from simple email outcomes to involve more of the sales and marketing process, such as inventory management, approval processes, social media engagement, and market analysis.
Some of the bigger names in effective MA products are HubSpot, Pardot (a Salesforce company), Marketo, Act-On, Oracle Eloqua, and iContact Pro. For a nice comparison of the leading Marketing Automation contenders, check out G2.
What's a Workflow?
There are at least four basic phases to every workflow. Starting with a trigger, a dynamic, responsive process produces a chain of events that you set up in advance. Let's look at each phase:
Trigger
A specific action (or inaction) by a contact. Triggers are like sensors deployed into your database to reconnoiter the entire thing for anyone who fits any parameters you want to set. For example, a trigger might be …
Contacts that have been inactive for one year or more
Contacts that have downloaded your e-book
Contacts that clicked on an AdWords Ad
Response
Once a list of contacts is identified, they automatically receive a tailored response you have carefully crafted for that specific set of criteria. Example: for contacts that have visited the widget store locations page, you could email them a map and a personal greeting from the staff at the store nearest their location.
Reclassification
Depending on how the workflow dominoes fall, it's likely that contacts will be reclassified however you define your sales funnel-buyer's journey-lead temperature scale. Even no response could trigger an action by a sales team member.
Reporting
As we know, companies with faster and more accurate data are more successful in the hunt for new business. A major component of any workflow scheme is making sure the right people get the information they need. You can set workflows to include approvals, or editorial loops so that the emails are exactly right.
From HubSpot, one of the market leaders in marketing automation,
"[with workflows,] your emails are much more relevant, timely, and targeted than a mass email to your entire list. And, once you set up an email workflow, you can have a series of emails nurture leads in each group until they're ready to buy or get rotated to Sales -- all without you manually sending each email."
If you could talk to our Savannah GA marketers, they'll tell you that workflows can be intricate and you'll probably make a few mistakes the first time. But once you create an effective process, you won't have to mess with it again other than minor quick tweaks.
To further illustrate, here are some examples of the possibilities.
Blog subscriber welcome
Trigger: Any visitor that clicks the "subscribe" button on your website's blog
Response: Automatically sends a thank you note with an additional call to action, like an invitation to make comments on blogs, links to additional information, or even solicit ideas for future blog topics.
Engaged Contact Reward
Trigger: HubSpot and other platforms have dozens of ways to analyze and report on website activity. You could set criteria that would return contacts that show a high number of visits to your website, email openings, views or comments on social media posts, or form submissions.
Response: Encourage them to spread the word through their own social media followers, write a review for your site, or take a survey. Gift cards, discounts, or other high-value offers are great motivators.
Internal Notifications
Trigger: Any online activity on certain pages (such as price lists or catalog pages) that indicates a movement through the sales funnel.
Response: An email to the appropriate sales reps , with all the appropriate background information and any content they can use to move the sale along.
Re-Engagement
Trigger: Criteria that show contacts that reach a certain length of time without any action at all
Response: Try sending a coupon or discount, or employ some of the following ideas:
Suggest a change in the number of emails contacts receive
Request that they fill out a survey about the emails they're getting
Include relevant offers to make opening your emails even more valuable
Show your contacts you're a human too by reminding them you miss them
Give them a deadline (no response = no more emails)
Upcoming Purchase
Trigger: Calendar dates that show customers who buy on a regular schedule
Response: Let's say a customer buys six month's worth of supplies from you. Five months after the last order, your computer sends an automatic email with whatever makes it super-simple to re-order, whether it's a form, a chat window, or a phone number. You can even tailor each email to each customer's preferred way to re-order.
The ideas for workflows are endless. Just think about the processes you have in place now (or wish you had in place!) and carefully plan out ways to automate them. Also, it would behoove you to clean up your database in advance of creating your first workflows, because, well, you need to do that anyway. And of course you might want to use a WORKFLOW to do it!
Your potential goldmine, going untapped? Many of our Savannah GA clients have leveraged their online presence to produce a steady inflow of leads employing workflows triggered by landing pages and downloaded offers. Same for our national clients. Whether your database houses 100 or 100,000 contacts , Marketing Automation and workflows leading to targeted, relevant email marketing are worth some thought.