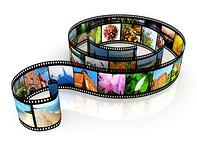 Over 6 Billion hours of video is watched every month on YouTube.
That's up 50% from last year!
Guess who is watching? Your customer that's who!
Want to start getting their attention? It is not as easy as it looks but with a little guidance, you can get your message in front of them and even increase your organic traffic along the way.
Here is the problem. With all the video out there, it is becoming harder and harder for businesses to capture the attention of potential buyers. We all know Gen Y is notorious for their short attention span but the fault is not theirs alone. Everyone is becoming more and more impatient! I attribute this in part to technology in general and the internet specifically. We all want more experiences, more sensations, and more impressions. We live in a world where everything is quick, or instant, and we expect things to be fast and efficient. Because consumers have a shorter attention span, they would rather watch a video than read. Video is easier to consume. That's why video marketing is thriving!
Over the last years, YouTube became very popular primarily because it feeds that need for new thrills. The huge variety of videos feature anything from cuddly cats, music videos and parodies, sports recaps, comedies - to commercials, how-to short films, trailers, v-blogs, and political campaigns.
Have you tried any video marketing?
Are you finding it more and more difficult to get the attention your consumers?
Companies that win at this game are taking a more personal approach and delivering content that interests the consumers instead of the old sales pitch paradigm.
How do you produce a successful video that will attract and engage customers? Your internet marketing team at United WebWorks put it all together in a FREE guide that you can download right now. Don't worry, we kept it short and sweet for your limited attention span errr... busy schedule. You know, practice what we preach.