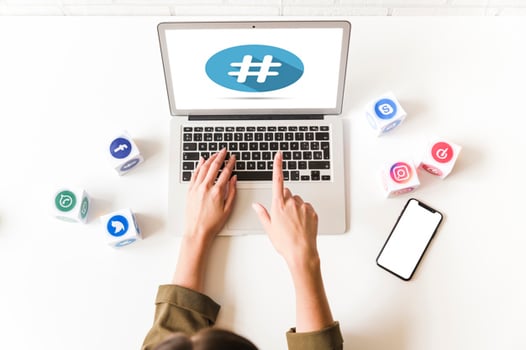 Instagram has become increasingly popular in the recent age. In 2021, the use of Instagram hashtags is a beneficial way to get your brand or business to a broad audience and drive traffic to your account. Posts that have an Instagram hashtag have more engagements than posts without a hashtag. They boost your interactions and recognition from your audience.
Social media is a crucial tool when it comes to the marketing of brands or businesses. We have witnessed the growth of online businesses from small scale to large scale. Social media comes in a wide variety, but we will center our focus on Instagram hashtags.
Importance of Instagram Hashtags
There have been many emerging benefits to using Instagram, but the most relevant thing is the use of Instagram hashtags. Some of the benefits of using Instagram hashtags in 2021 include:
Instagram hashtags will help you gain more interaction, build more followers, and drive attention to your brand or business. Customers increase when you use specific Instagram hashtags that touch on relevant and vital issues in line with your business. It is advisable to use these hashtags on your posts and stories.



Instagram hashtags help you get discovered

, if you use them wisely. Most of these hashtags work to combine photos and videos similar to those related to each other. Having a public account and putting a hashtag to your post will always land posts on the correlating hashtag page. The hashtag pages act as a folder for all the posts that used that particular hashtag.


Instagram hashtags will put you in the limelight of your target audience. It attracts a new audience that you haven't interacted with before. For example, a fashion blogger might post a picture of the latest trends in fashion and then use the hashtags #fashion or #latesttrends. Using such hashtags makes it easier for users who like the style to find you.

Types of Instagram Hashtags
Instagram hashtags should be different depending on your target audience. It is essential to note this when choosing a hashtag to use.
They include:
Community hashtags: These are hashtags meant to link people that have similar interests around a particular area. They help to connect with new people and improve the discoverability of your account. Some community hashtags include hashtags indicating products or services, gaps in your field, locations, specific events, and phrase.
Branded hashtags: A branded hashtag is unique and depicts your identity as a business or as a public figure. This can be your business's name or your business's slogan. It can also be a name of a product or a service that you offer. Branded hashtags help to create brand awareness.


Campaigns hashtags: These hashtags are usually short-term because they create awareness about a specific prevailing or upcoming issue. They are a great way to engage in a broader interaction within a short time. For example, you could use the hashtag to promote a food donations campaign.
Using the most popular Instagram hashtag doesn't guarantee that you will have more traffic to your account or brand right away. Everything takes time. However, a post with an Instagram hashtag is incomparable to a post without the hashtag.


Top Hashtags to Use
Some of the top Instagram hashtags to use in 2021 include:
#love
Most users build their photo and video archive based on good feelings. The #love hashtag is easy to find in pictures with friends, family, and outdoor activities. Related hashtags include: #lovely #loveit


#Instagood
The @instagood Instagram account inspires this hashtag. Adding this hashtag might get your post reposted.


#fashion
Most people want to look glamorous in the latest trends in fashion and the #fashion hashtag is a great way to pull engagement in times like this. People are always looking for fashion accessories to see what best fits their style. Related hashtags include: #fashionblogger #fashionhouse


#photooftheday
This hashtag increases your daily engagements and exposure. It works best if you choose to upload your content daily. Related hashtags include: #photography


#art
Art is always appealing to the eyes and using such a hashtag will draw people to your page. Related art hashtags include: #artgallery #artcenter #ancientart
Other top Instagram hashtags to use in 2021 include #beautiful, #happy, #cute, #tbt, #followme, #style, #repostme, and #instadaily.
If you're trying to grow your brands social media presence, United WebWorks can help! With the force of one of our dedicated social media managers, your business's social media platforms can be organized, maintained, and structured to reach your business goals. Contact us today!