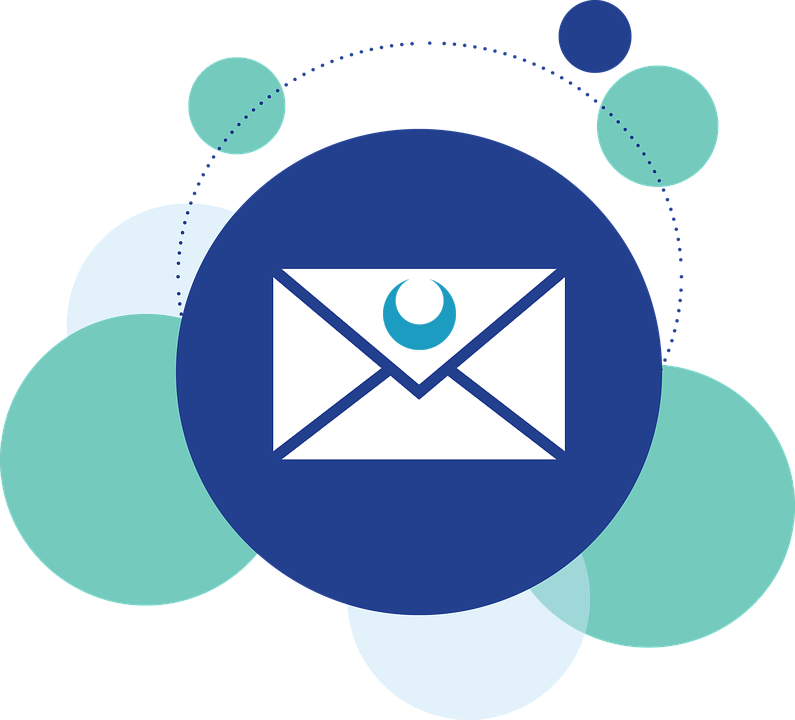 No, It's Not.
You get a lot of emails. We all do! How do you decide which ones to open and which go into either inbox purgatory or, if you're organized, into the trash folder? Some of us are savvy enough to either unsubscribe or create an automatic rule that sends unwanted email directly into oblivion.
Junk email is a major problem for the online world. According to Bloomberg Technology, a study by Cisco Systems showed that
"Unsolicited junk mail accounts for 86 percent of the world's email traffic, with about 400 billion spam messages sent a day…"
Most of these are indeed marketing messages or adult content invitations.
So why advocate for email? Because, for now it's still one of the best ways to connect with individuals interested in your products or services. Email can provide your business with a way to communicate with your target audience that you won't find anywhere else. In our Marketing Savannah campaigns, we use email as one of many tools to help local businesses power up their lead generation possibilities.
If you're not taking advantage of email marketing, you are probably overlooking new leads. All those addresses you've collected? They were given to you by someone who was interested enough to share it with you. To help you boost the number of high-quality customers seeking your business's products or services, here are a few tips and best practices you can apply to any email marketing campaign.
Why You Need Email Marketing
There are many different ways to market your business. Optimizing your website for search engines (SEO), using social media, Pay-Per-Click (PPC) advertising, content marketing such as blogging… so you may wonder why you really need to establish an email marketing process when email seems so far behind the times. While it's true there are many other ways you can connect with your target audience, none of them works quite like email marketing.
When you tweet or post a message on a social media channel or you develop a PPC campaign, you're hoping to attract the attention of new customers out there searching the web. They may be familiar with your brand or they may have never heard of you before. Either way, you're hoping your online advertisement or post will be enough to attract their attention. Depending on how well you've done your research and crafted an ad, you might be successful and get new leads. But your message is still seen and passed over by countless uninterested people whose impression of your brand edges toward annoyance.
Email marketing doesn't work this way. In order for a customer to receive a personal email from your company, they need to have expressed interest in your business in one way or another. It's actually illegal to send out cold spam messages to an outside list. Each person on your email list has signed up through your website,written down their email address in a physical location, attended an event or promotion or even purchased something from you in the past.
This means that each connection you make with an individual on your email list isn't your first conversation with that person. They've already found value in what you're offering, so you don't need to work as hard on establishing trust with the customer as you would with a lead who came through a PPC advertisement or social media post. Because your foundation of trust is already formed, the leads from your email list are already one step closer to making a purchase.
It can be automatic and quick
Email marketing is also easy to automate, so you can set up your campaigns and allow them to run without you. This means that once someone signs up for your newsletter on your website, your automation (another term fo this is "Workflow") software can automatically send a welcome message and run a campaign – all without any additional work on your end.
If that customer makes a purchase, watches a webinar, or otherwise engages with your brand, your email marketing software can move that individual to one of many a special lists, for example, a list that emails a prewritten message or offer every six months. Or a list that sends a coupon once a month. As you begin to better understand how your audience member is connecting with your website, products, and services, you can begin to send more targeted emails. You can find exactly what they're looking for, better understand their challenges, and provide them with the content they need to make a sale.
Email Marketing Tips
Email marketing doesn't have to be difficult, but setting up your campaign the right way can make or break your success. If you're going to implement an email marketing campaign, you want to ensure you're completing it correctly.
Let's take a look at a few of the most crucial email marketing tips you need to know:
Make Subscription Easy: You want to make it as easy as possible for someone to opt in to your email blasts. If your sign up form on your website is too long or asks too many questions, you may struggle to get new people on your list. To ensure your email list is always growing, keep your subscription sign up form simple and clean. Ask only for the individual's name and email address. Other information should be optional.
Send Consistent Blasts: While you don't want to overwhelm your list, you also don't want them to forget about you. Sending a few emails a day is probably too much and one per day may also be overkill. But sending an email every week, such as a weekly newsletter, is just enough for your audience to remember signing up without annoying them.
Create a Content Calendar: You need to know what you're sending and when you're sending it. Keeping a content calendar ensures you're staying on track for your email marketing and that you don't fall behind on the promotions or blasts you hope to send. Make sure your entire marketing team has access to the calendar and even try to schedule your posts in advance.
Email marketing is something not all businesses take advantage of even though if it's done well, it can be a great source of leads. Because email marketing gives you a direct link to communicate with your target audience, you can keep them updated on promotions, company news, or other pieces of information that may convince them to come back and purchase from you and your company, or at the very least, keep you in a positive light in their memories.
Don't feel overwhelmed by your email marketing. United WebWorks of Savannah can help you in ways that make it more than worth the expense- which is probably a lot less than you might think. Once you're set up and running, you can continue using email marketing techniques as much or as little as you want.