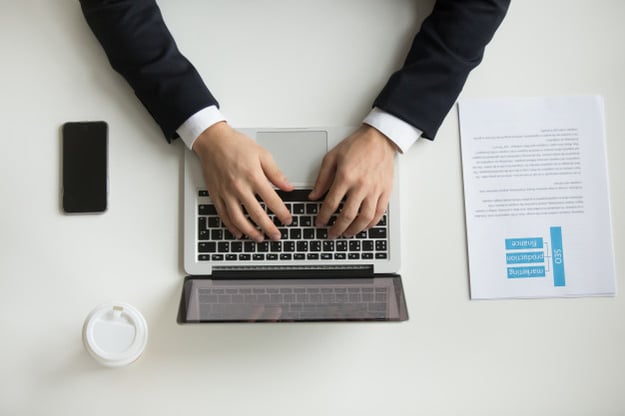 Marketing positions are one of the most sought-after positions employers look for once they've launched their businesses. Marketers are the ones who will not only bring in more customers, but will also be able to maintain good relationships with returning customers. They can become an incredible asset to any company once you've found the right candidate. However, many employers are new to advertising job openings for marketing positions and may not know where to begin with the variety of different online job sites. Writing job descriptions online can seem difficult when wanting to make sure the position, benefits, and your company sounds appealing. However, it doesn't have to be difficult if you focus on being clear, detailed, and honest about your intentions and expectations.


Know What You're Looking For

One of the most important things to do before writing a job description is to make sure you understand the type of job seeker you're wanting to attract and role they will play within your company. Marketing employees are typically known for building and maintaining relationships with the companies they work for and their customers or prospects. They do this through the creation of emails, newsletters, social media and website posts, and even event ideas and managing customer engagement. All of these responsibilities are valuable and could require less or more involvement depending on what your business really needs.
Job Title and Summary
After you've decided on the specific position your company needs, your next step is to write an appealing job description that will attract the right candidates. When writing the job title, be as specific as possible. Try to stay away from being too general or using internal lingo that may be difficult for someone outside the company to understand. The job title and summary work together to grab the job seeker's attention.

The job summary needs to be attention-grabbing, as well as a strong overview of the company and expectations for the position. Including aspects of your company that are unique to other companies and the location they will be expected to work in will be a huge plus as well.
Responsibilities and Duties
Writing a straight-forward and honest overview of what this position is responsible for is an extremely important step. This is most likely what will either attract or make a candidate turn away from this opportunity. Outline the core responsibilities in a clear, concise way and highlight the details of those responsibilities that may be unique to your particular company. It's also useful to describe how this role will fit into the company. Will they be responsible for all aspects of marketing, or are they working with a marketing team? What is the work environment like? These are things that will help a job seeker find out if it's worth applying to the job or not depending on whether they see themselves doing these tasks in this particular environment.
Qualifications and Skills
It's necessary for the hiring team to narrow down the applicants by making the qualifications very clear. Even if you are looking for an entry-level person, there are still qualities and skills you are bound to prefer. Make sure these things are clear in the job description. Education, previous work experience, certifications, technical skills, and personality traits are all useful points to lay out in this section of the job description. Make sure you are clear about your basic expectations.
When writing a job description to find the perfect marketer for your team, the most important tips to remember is to be straight-forward, detailed, and honest. Before ever searching for someone to join or start your marketing team, you should first determine whether or not this will be a worthwhile position to hire. Having one employee within marketing is valuable, but now there are marketing teams that can work for your company that will actually cost you less than hiring another employee.
United WebWorks offers an entire team to handle all your marketing needs. We specialize in website design, PPC management, social media marketing, SEO, and lead generation. We are experts in turning web visitors into customers. Contact us today to find out how we can help your business!