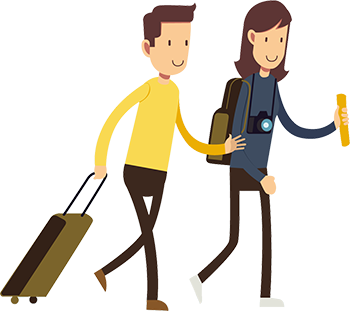 One of the most popular attractions for visitors to Savannah is a fabulous cruise on an authentic riverboat as it steams along the Savannah River. Gliding past the bustling port area and the historic sites of old town, it's one of the best ways to see the charming southern city of Savannah, and United WebWorks tourism website design has helped make it famous.
And it's one of the best ways to sample the rich cuisine of the Low Country. Savannah Riverboat Cruises's chefs and servers dish up some of the best food in the region with a distinct local flavor. On a number of their dinner cruises there's entertainment to set the mood whether its quiet conversation or cutting loose on the dance floor!
Tourism Website Design for Attractions like Savannah Riverboat Cruises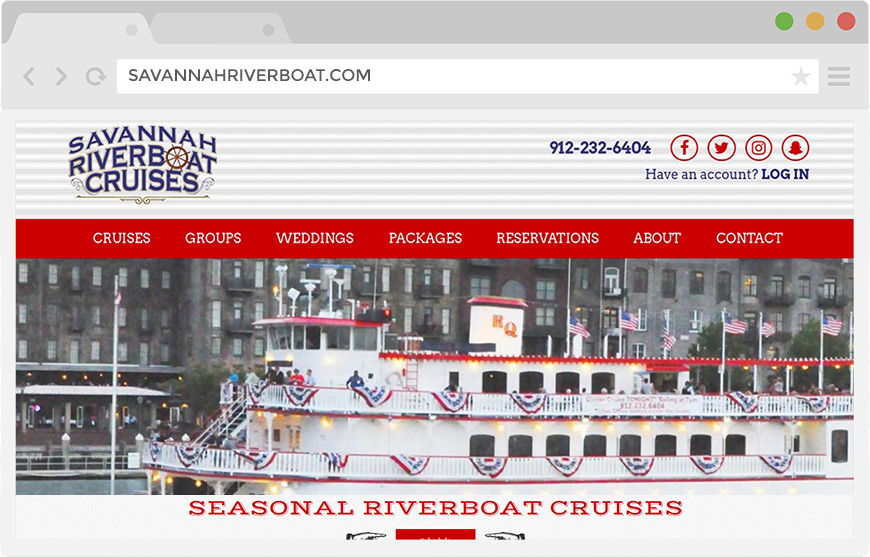 The sitemap for Savannah Riverboat Cruises was extensive. Even though there's a lot of information available on multiple pages, navigating is easy. The marketers at the cruise office provided all the content needed to fill every page including photos and text that they can easily update whenever they need to. Menus, calendars, cruise package descriptions, even 360 degree views of the Georgia Queen.
One feature that markets their entertainment cruise attraction is an embedded video pane that impresses visitors with professionally produced multimedia. A click on a familiar YouTube formatted graphic brings you on board the ships while hearing from employees about the details of cruisers' experiences on board. Increasingly internet users are getting used to fast-loading multimedia as opposed to text-heavy communication.
Videos include an interview with Captain Jonathan Claughton on local TV station WHHI, as well as promotional videos that give viewers a chance to see exactly what they can expect from a riverboat trip with Savannah Riverboat Cruises.
Related: How well is your website performing? Find out with a free analysis!
Simple and Streamlined
There's a world of difference between their former website and their new United WebWorks-produced online marketing platform. It actually has more content than before carried in a simpler design. Gone is the busy header on the homepage, replaced by a much simpler and more navigable format driven by the questions visitors want answered quickly.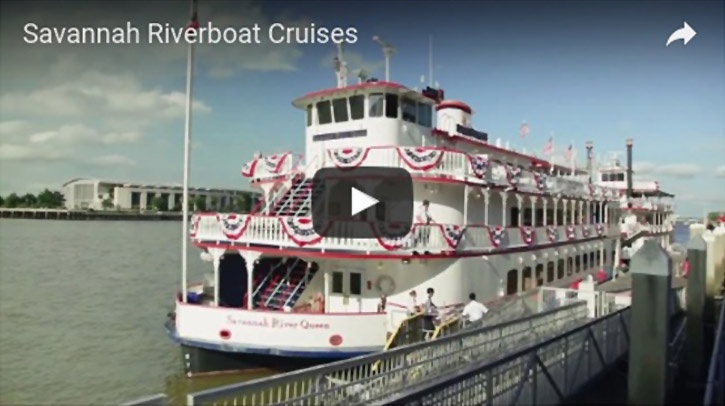 While still majoring in high quality photography, the images are organized in a more meaningful way. Below "the fold" (the content that sits above the bottom of a screen) are beautiful photos that also serve as links to further information.
Another innovation is a link to a flipbook magazine that appears as a traditional print piece, but is fully interactive as content. All told, there is so much inviting information on the new website that it easily sells cruises with only a small amount of attention from the sales staff- and it reaches far beyond the borders of southeastern Georgia.
Tourism website design is only one piece of a marketing strategy for local attractions that includes linking with local and national tourism content and a social media effort. Check out their well-curated and updated Facebook page.
As a tourism website, the primary goal of the project was to improve Savannah Riverboat Cruises's appeal to visitors. Cross promotion with other attractions in Savannah was easy and there are now links to and from Savannah Riverboat Cruises's site from a number of other popular attractions like sightseeing tours, historical parks, ghost tours, local hotels and more. Anyone planning to visit Savannah who researches "things to do" will find Savannah Riverboat Cruises without much effort. Of course we're still working on expanding that footprint to as many travel-related outlets as possible, but we're off to a good start.
Related: Are you marketing efforts getting the job done? Get your free checklist!
Updates on the Fly
On any tourism website like this one the information displayed changes rapidly and must be a very short loop between any changes and the page a visitor sees. Menus, pricing, special events, upgrades, blogs, partnerships, coupons- all of these may change to some degree every day! The last thing you want is to try communicating a change clearly to a web provider, and hope they update it ASAP.

That's why we set up the Savannah Riverboat Cruises site on WordPress, then offered thorough training for the marketing staff in their offices so they can update on the fly without a middleman. Training and support is ongoing; so whenever they need help, it's just a text, email or phone call away.
WordPress not only provides a platform for staging content, but it also tracks some statistics that are incredibly helpful to future planning and fine tuning the site to best target the right audience and convert the most leads to paying customers. For example, in the last quarter of 2016, we know that over 10,000 visits came from search engine traffic, about 6,000 came from the referral sites visitsavannah.com and savannah.com. Facebook brought in about 1000. for November and December of 2016, there were well over 88,000 views recorded!
You might not expect a riverboat cruise to also have the "Best Fried Chicken in the South," but there you are. Like their tourism website design, Savannah Riverboat Cruises is a versatile and worthwhile part of anyone's visit to Savannah!
Interested in a Tourism Website of Your Own?