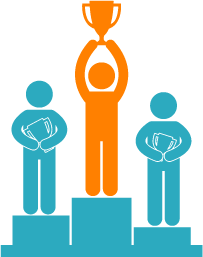 How do you turn a disaster remediation company into an internet star? It's all about making their website WORK. Our redesign for Ser-Clean, inc. wasn't just for the purpose of making their site look prettier. We took a careful look at their target audience and decided to point it directly to residential suburban families.
Think about your website... Does it connect with your ideal customer in the first few seconds they view your home page? What turned your visitors into customers?
To get an idea of what this process looks like, have a look at what we did for Ser-Clean, a water / fire / mold remediation company based in Georgia and South Carolina.
They started off with an OK site. They first contacted united WebWorks for updates to it, plus some marketing services and site hosting. Not long ago they approached us with a desire to improve the effectiveness of their online home and turn it into a marketing powerhouse. So we started the renovation Serclean.com.
After about three months of meeting, drafting ideas and concentrating on SEO and design, we settled on a great solution for their business.
Have a look at the Old
Ser-Clean

vs. the New: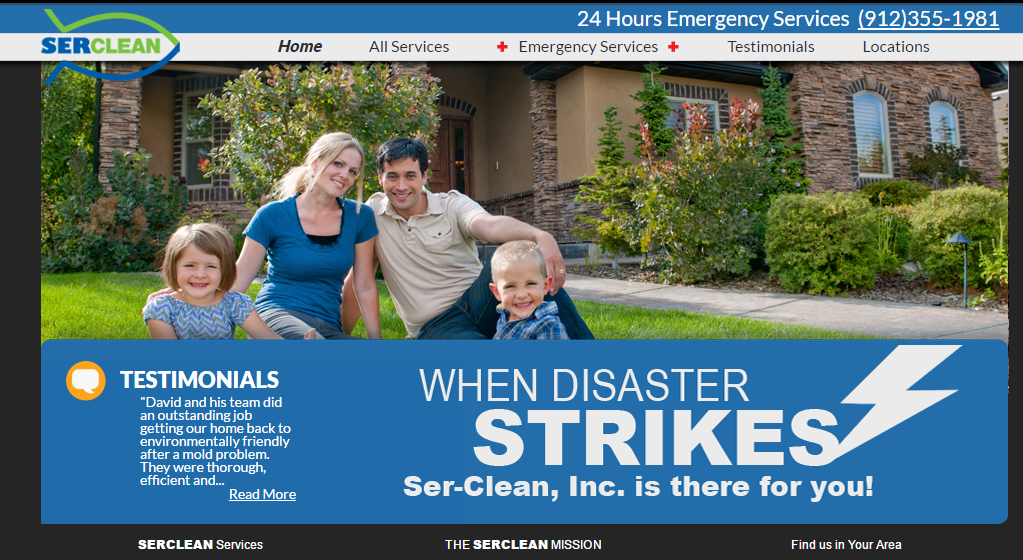 First off, we thought the phone number difficult to see. So many of us use our phones to search for services, we knew we needed to address that.
The overall theme and message is good- no one wants an emergency to affect their family. And there's a beautiful young family looking right at you in the photo. We kept that.
We also thought it looked a bit cluttered. Not as bad as some, but there wasn't a plan for where the eye should travel and focus on. We wanted to make sure that visitors were absolutely certain where to click and why.
The list of services is lost, competing with the big photo and tagline. When a homeowner finds this home page, what do they want? They want to know if they're in the right place, first of all. Ser-Clean's list of services answers that.
Finally, Ser-Clean's logo was too small. Why not make it more recognizable and dominant? Your logo reveals so much about you, building name recognition and in a split second can evoke a feeling about you.
Now here's what you see on the old site below "the fold" (think newspaper, when you read down the long paper page and have to do something to see the bottom half, like raise the paper or flip it over). The fold on a website is simply the part you have to scroll down to see.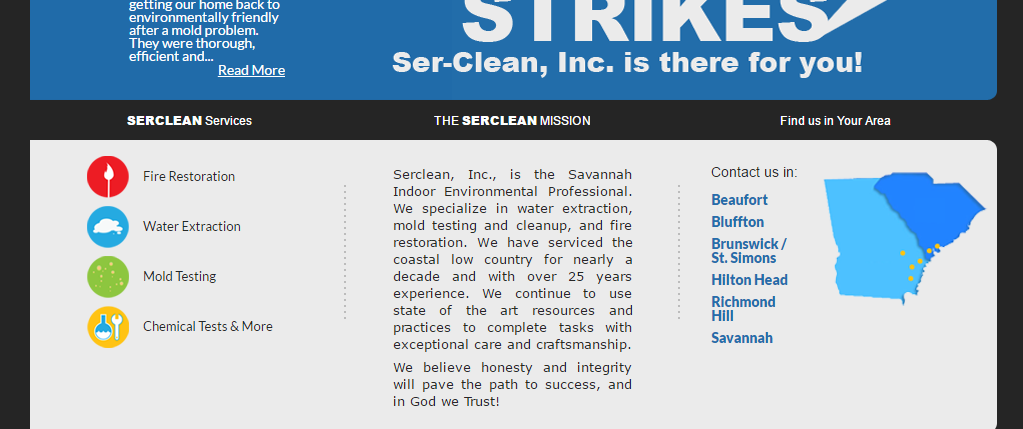 Here we have Ser-Clean's mission statement in the center, flanked on the left by four icons representing their services and on the right a map of Georgia and South Carolina showing their office locations.

As important as mission statements are to your company, it's rare that a searcher is looking for it on your home page. Instead use this valuable visual real estate for what people are really looking for.
The small icons for services- great idea, but since they are not visible until you scroll down, visitors miss out on seeing this part of your company. And make them clickable, leading to landing pages that encourage them to contact you or leave their contact information.
Here's the new and improved version: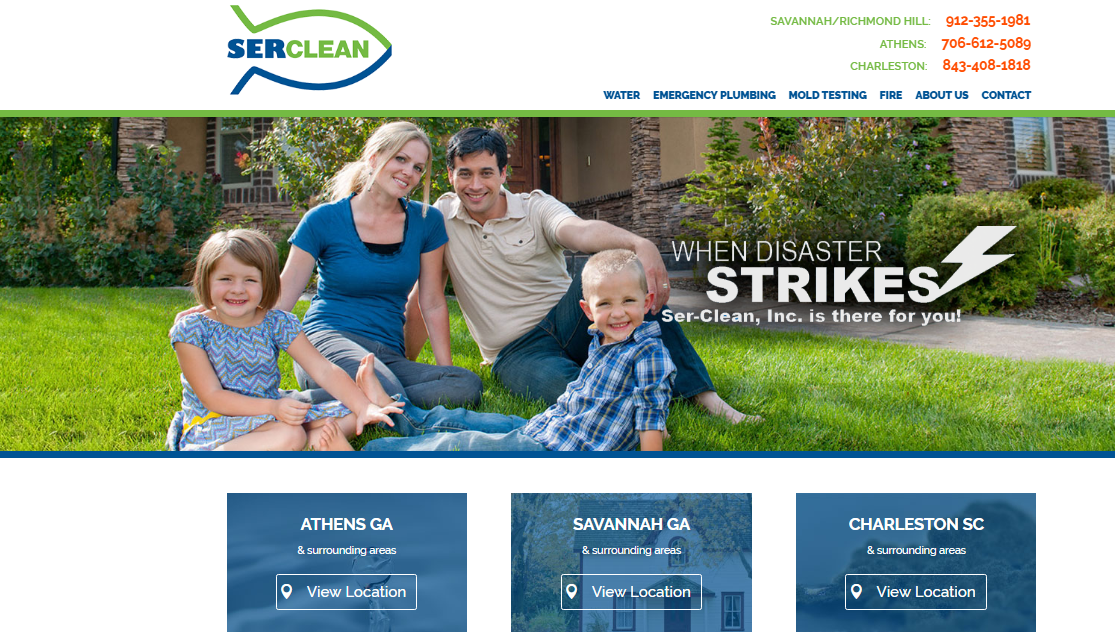 Right off, you'll notice that the phone numbers are much more clearly visible- in red. It's much more obvious that there are three different locations which builds the impression that Ser-Clean has enough resources to be effective for the caller.
A few other differences you notice:

The logo is much more prominent, which connects the viewer to the company and any other emblazoned communication.
Visually simpler and cleaner. In this case, less is more. Narrowing down graphic content to exactly what the customer is looking for should drive decisions on what to include in a first impression. What belongs in that very first screen? What doesn't? In this case, the home page's intention is to elicit a phone call, tell the viewer what Ser-Clean does and where they do it. That's it!
Another new feature of Ser-Clean's site is mobile responsiveness. After confirming they're in the right place, tapping on one of the phone numbers puts the reader in touch with Ser-Clean- result achieved!
The theme is carried through with the large graphic of the family in their front yard, also communicating that the suburban homeowner is in the right place.
Here's what happens below the fold on the new site:
Options- a great thing to offer visitors. Now instead of limiting a visitor to a phone call, there's also a way to communicate with email. Many commercial websites now offer a chat window as well for yet another choice for customers.
Clickable icons lead to details about what each service entails, notably NOT on the main page but in the right place. People who are comparison shopping or still thinking about hiring Ser-Clean can certainly do so, but we chose not to lead with a more challenging amount of detailed content.
The header now stays in place with the clickable phone numbers always visible.
After all the planning, site map drafts, and approvals, we handed the site's control over to the Ser-Clean staff. The content management platform allows them to add, edit or update any and all content.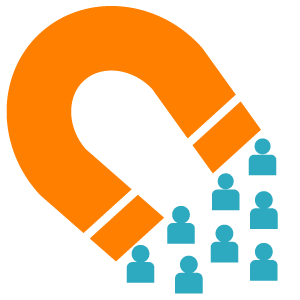 Seclean's stated goals for the new site were these: Better search engine optimization that resulted in a higher ranking on search engines, and a new focus on their different locations. To that end United WebWorks offered the creation of a new website from the ground up, full training in how to manage the site, ongoing support and continued hosting.
In addition, we made it easy for Ser-Clean to add locations as they grow. The site is fully scalable and with an established URL, new locations participate in the online credibility of the original site.
Content is becoming more important in the online marketing world, so we provided a number of pages of content at optimum word counts and keywords. Ser-Clean will also add additional content as needed.