It's normal for some businesses to have fewer sales during the summer months. However, by incorporating a reliable seasonal marketing campaign, you can maintain or even boost your sales. Here are a few summer marketing ideas you can take advantage of during this season.

Holiday Sales
Note that there are several holidays you can take advantage of during the summer season. Take the opportunity to let potential clients know of a new product, upcoming event or sale you are bringing to the market. Customers are often in a shopping mood and thus will settle for a bargain suitable for their budget. When planning a sale, make sure that it matches the season; this is a way to guarantee you more sales.

Appreciate Your Customers
A fact about consumers is they like being appreciated. One way you can recognize them is by organizing a local summer-themed event. It gives your customers time to enjoy and have fun. Through this, you increase your brand awareness and attract more clients. It will also boost your relationship with your existing customers.

During the events, make it known to your clients that you appreciate the support they are showing your business. Other businesses will note your effort and be interested in a partnership. You don't need to spend a lot for the summer event; you can use your parking lot or the community park or square.

Incorporate Summer Visuals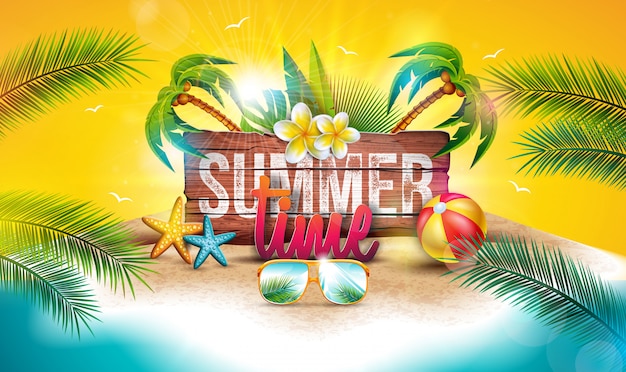 Customers are attracted more to a marketing campaign that uses compelling images. It is, therefore, vital that you select captivating images to help you gain the attention of your potential customers. For excellent visuals, ensure that the font or the pictures you choose connect with the summer season. Using sea images and blue colors are an ideal option.

Give Back to the Society
You can connect more with your community by showing that you are concerned about their well-being. Supporting charitable activities, local groups, and non-profit organizations is hence a significant move. You can give back to the community by sharing a certain percentage of your profit or offering them your product or service. You can also plan for an event and cater to all the expenses.

It is one of the best summer marketing ideas to boost your brand image. Apart from creating a good connection, you will also make your product known, which leads to an increase in sales. What is certain is that consumers like associating with generous businesses.

Initiate a Photo Contest
Many people love taking photos during the summer season as the images are colorful and bright. Take advantage of this aspect to introduce a photo contest to your social media platforms such as Instagram and Facebook. In the competition, let your customers share their summer experiences. It is a great way to keep them engaged in your page and know more about your product. To capture the attention of more participants, offer discounts for your products or giveaways.

Maximize the Back To School Period
When the summer season is over, it is time for kids to resume their learning. You can utilize this period to bring more sales for your business even when you do not sell school-related items. You can maximize this time by giving discounts to parents who purchase your product or service.

Incorporating the above summer marketing ideas will help you stand out from the crowd. Before you initiate an idea, ensure to analyze it to know whether it will be beneficial for your business.

Need summer marketing help? Contact our experienced team here at United WebWorks!