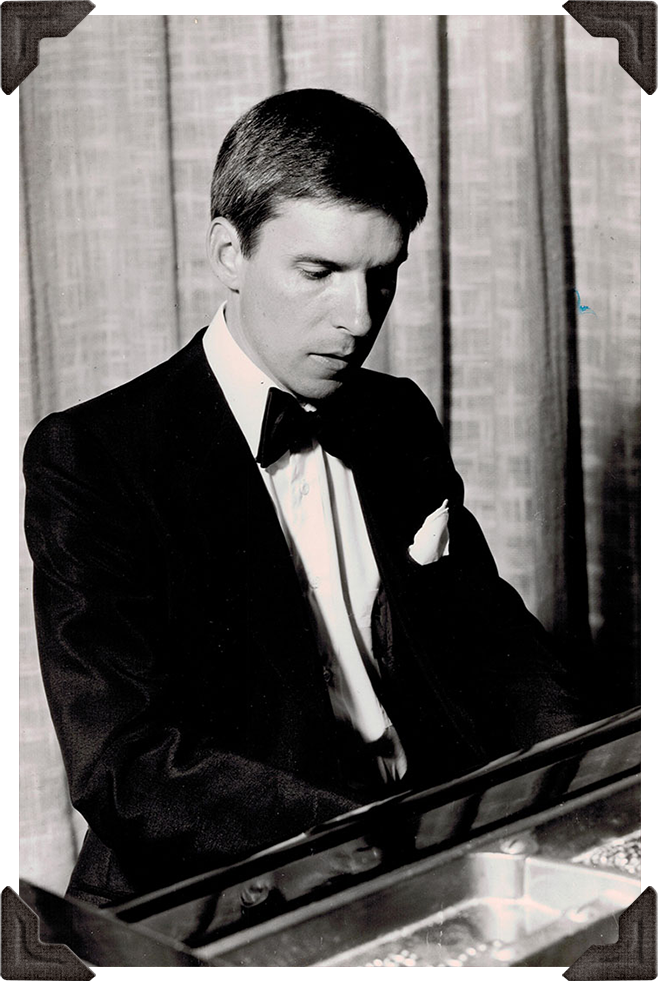 The Polk name should sound familiar to aficionados of presidential history. Tasker Polk is indeed a descendant of President James K. Polk's brother and is as accomplished as his distinguished ancestor. It's not every day we get to design and build a website for musicians, so it was fun for us to meet with him to find out what he wanted to do with his online presence.
Tasker Polk is a pianist of international reputation having performed all over the globe. A word of mouth referral led Tasker to United WebWorks, so we're the lucky digital marketing group to publish his website.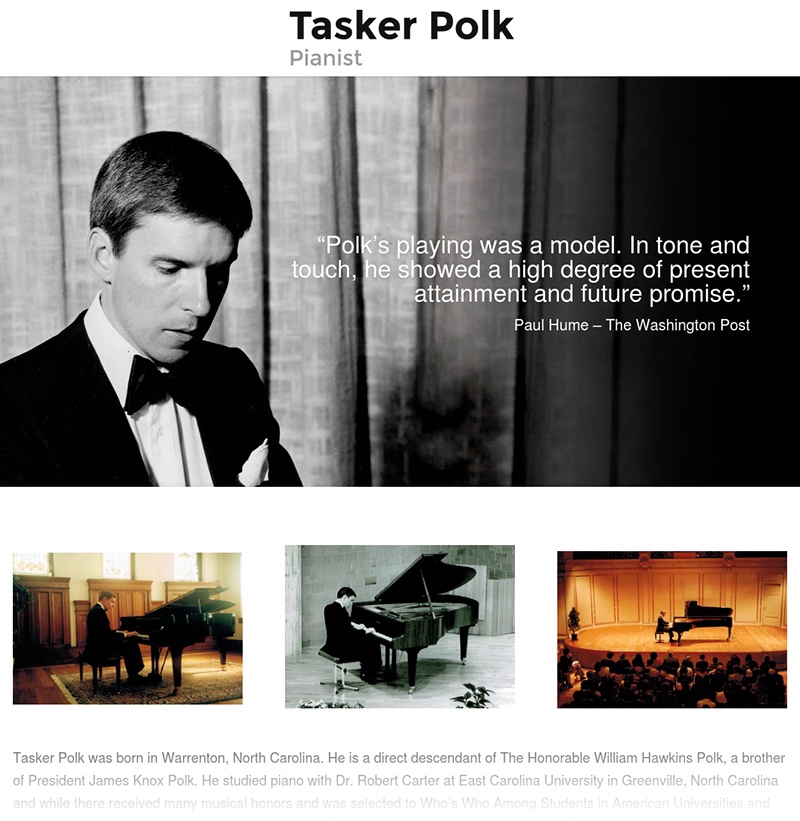 One visit to his new page and you'll see a very simple layout with an elegant black-and-white photo across the top. Some additional photos are below, appearing as you scroll down. The copy consists of Tasker's story and a few of his musical accomplishments and credentials. Eventually we hope to add more features such as an appearance schedule, videos, and more photos.
The purpose of the site was merely to maintain an "online brochure" that serves to give fans a brief look at Tasker Polk in addition to other information they might dig up on the internet. Congratulations, Mr. Polk, on your brand new website, and may it exceed your expectations!