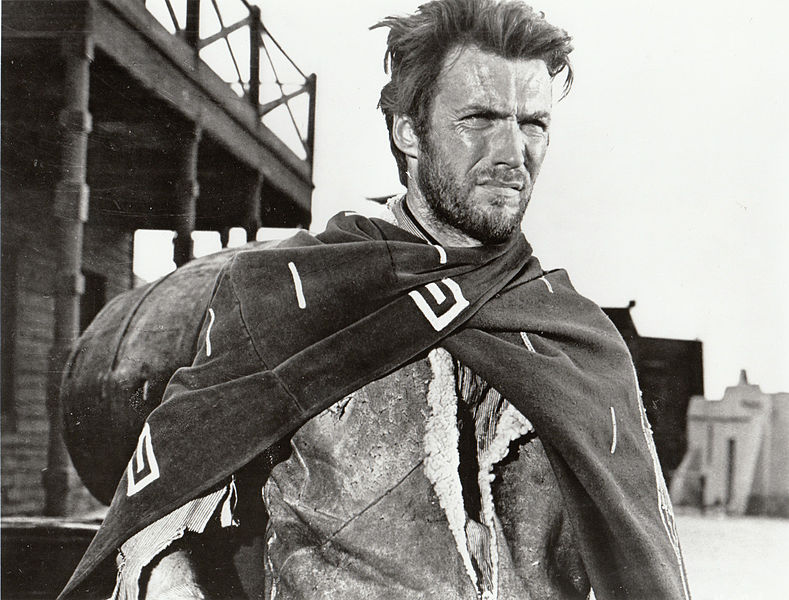 So many genres of our storytelling tap into the age-old theme of the mysterious gunslinger / sword-wielder / space fighter pilot who comes in to clean up the town /
"Inbound's the name. Apprehending sales leads is my game," he says. Soon, the traditionalists are seen slinking out of town. Oh, they had their day in the sun, and in fact some of their techniques still work, but there's still a country mile of difference in the way marketing is approached.
The times, they are a-changin'.
Today's smart businesses are customer-centric. That single fact has way more implications than can be discussed here, but suffice it to say that this shift is the main reason why Inbound Marketing makes sense for your organization. Why? Because it leverages what we know about the unique confluence of digital media and sales psychology in unprecedented opportunities. And it produces a higher ROI than what you've done in the past. One way we know is because we've seen it happen in our inbound sales here in Savannah.
How about some firm data to back that up? OK. First let's look at one of inbound marketing's mainstays
Blogging
By blogging we mean this: Regular original content, posted on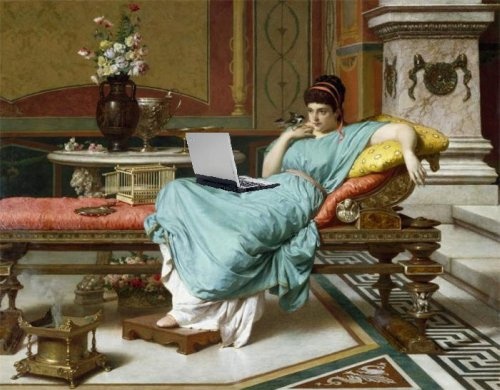 your business website that is
Written for your ideal customer

Educational and informative- authentically helpful to the reader

Doesn't sell, but simply attracts the reader to your message

Approximately 600 words per article, properly SEO'd (Search Engine Optimized)
The numbers on blogging:
Way back in 2013, 79% of companies that used a blog reported a positive ROI. Blogs pay for themselves! [HubSpot]
Content marketing generates 3 times as many leads as traditional outbound marketing, but costs 62% less. From this infographic by Demand Metric
Blogging is the #1 method for increasing traffic, with SEO in second place. Hubspot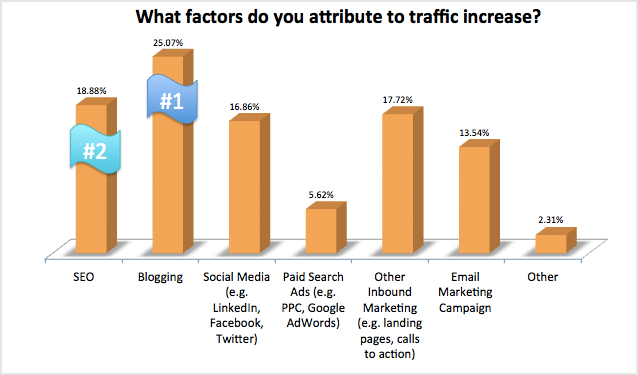 We can't just stop there. Here are more numbers having to do with Inbound in general, things like Search Engine Optimization, using Social Media, Podcasts, email strategies, Calls-to-action and more.
Sales leads resulting from careful SEO have a

14.6% close rate.

When compared to outbound-sourced leads, such as direct mail, the difference is stark at about 1.7%, AND instead of reaching a few thousand at a time, your internet presence is available to millions of potential buyers (Search Engine Journal)
92.34%

of companies using inbound marketing increase their traffic. [HubSpot]
85%

of companies using inbound marketing increase traffic within 7 months. [

HubSpot

]
All this from a practical approach to customer-centric marketing that merely communicates the way people do nowadays. Really, the media you use for joining the conversation doesn't really matter. But for our money, an intentional move toward internet advertising, website marketing, or full-on Inbound Marketing makes business sense.
It's way to think about Internet Marketing based on a few sensible principles, like:
Letting people decide when, how and where they want to interact with your company. "findability" becomes a high priority for the inbound marketer.

Using communication channels that are most appropriate to extending the invitation to your audience, especially digital ones (because that's where we spend a lot of time these days!).

Developing relationships with customers that are more

symbiotic

than parasitic
Inbound Marketing, Savannah GA
The new sheriff in town is actually a pretty decent guy. Pro-business and up to date with all the newfangled ways of making your community a better place! United WebWorks is glad to be a deputy. For over a decade we have been helping businesses of all sizes find their way to more leads and more sales through inbound marketing in Savannah GA and beyond. We're on duty.
Are you Ready?