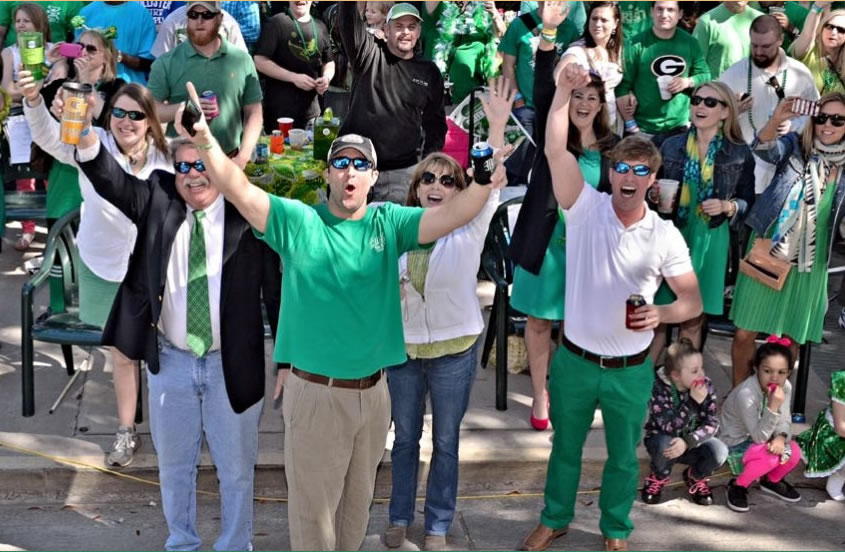 Begorra, it's that time of year again! As the month of March rolled around this year, United WebWorks had the honor of collaborating with the dedicated folks at the Savannah Saint Patrick's Day Parade Committee on their new web design project. They encouraged us to flex our muscles on this project with some heavy lifting in web development, website performance, custom database work, and graphic design.
We look forward to expanding the solution later this year with the implementation of an open source (translation: "Free!") software solution that will automate all of the administrative tasks in support of this very busy and expansive organization. Talk about ROI - we're seeing GREEN, people!
What made this project challenging? How about handling 1 million website visits per day? It takes real expertise in website hosting to support that level of traffic, and our tech team was both fully prepared and fully equipped. The site never even flinched, giving every visitor quick response.
A Peek Behind the Curtain
We started with a dedicated, high powered server that supports the whole project. Most of the action happened there but the larger content items (the parade maps are almost 3MB each) were distributed on remote servers all over the country. Not only did this decrease the demands on the main Savannah Saint Patrick's Day Parade server, it also delivered the larger files to our out of town visitors much more quickly! We can't give away all of our secrets but we are happy to share our excitement about our team's hard work to deliver high speed important and entertaining information to our St. Patrick's Day Parade revelers.
What will you learn by visiting the site?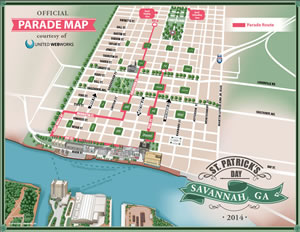 The parade route

Maps for parking and reserved bleacher seating

Featured parade entries

Schedule of all the events including "Greening of the Fountain"

Parades of the past in the official photo gallery

Discounts on local accommodations

Background on St. Patrick

…And so much more! Take a look here http://savannahsaintpatricksday.com/
The buzz around the parade is multi-channel. The Saint Patrick's Day Parade Committee also publishes a magazine each year to provide yet another way to inform and delight. Why wait to get your hands on one? Find it on the website, complete with additional programming that brings the thrill of page flipping to a computer or phone screen near you. You can view the Parade Magazine online here.
Speaking of phones, our design for this site renders it fully responsive, automatically arranging itself to accommodate whatever device is being used. Any type of phone, tablet, tablet turned sideways, laptop or desktop will present the same great-looking and easy to search content.
The project was great this year, but we never rest. We plan to use Google Analytics to examine how people engage the different pages and elements on the site. If there is a way to rearrange things to provide an even more intuitive experience we will find it and make adjustments. Not only will this improve the user experience but can also create additional value for the parade sponsors.
While we pride ourselves on our local, personal service to the greater Savannah area, we are expanding into other major markets as well, Atlanta, New York, and Los Angeles, to name a few. Website design is a relational process as much as it is a business necessity, so let us make your web development process work for you.
Legend has it that St. Patrick drove all the snakes out of Ireland. While we probably can't drive all the snakes out of your state, when it comes to your online presence we can probably work miracles for your business or your next big event.
FREE Download